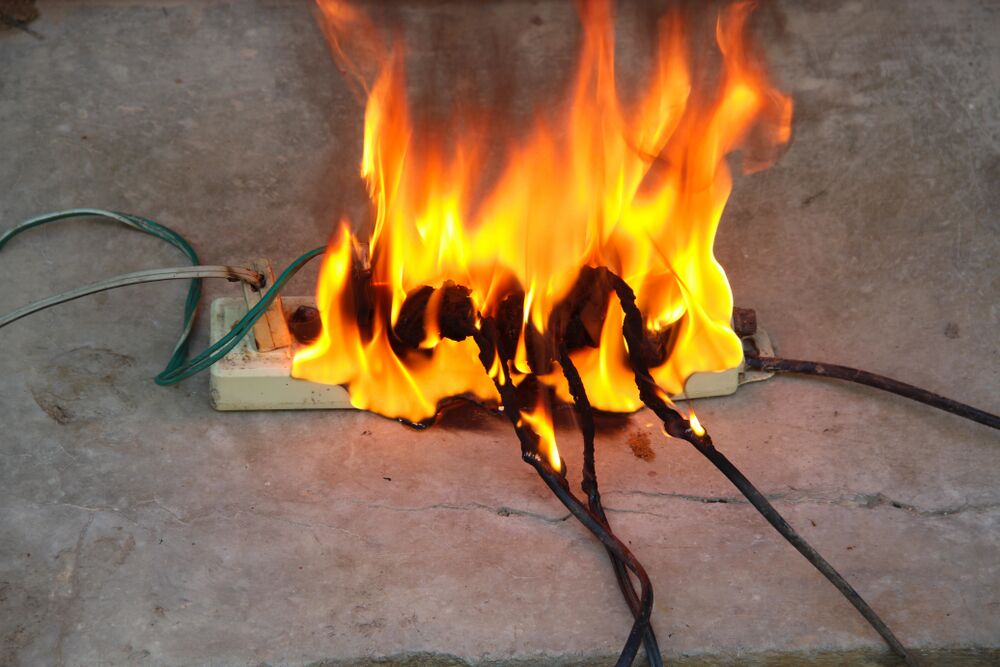 5 Tips to Prevent Electrical Fires
Many of us take electricity for granted. In an era where almost everything involves electricity as a power source, its easy to forget at the end of the day that electricity is a powerful form of energy, and that misuse of it can cause bodily harm, damage to your devices, or in worst-case scenarios, fires. Therefore, we are giving you 5 basic tips to help prevent electrical fires. Please take these to mind and practice them for the safety of you and others.
Never Overburden an Outlet
There is always that one spot in the house where you want to hook up too many appliances, but not enough sockets. In this case, many people simply purchase a power extension cord so that there is room for more necessary connections.
What is easy to forget is that these extra plugs don't actually increase the capacity of the socket, it simply allows for more devices to share a piece of that capacity. Have too many devices rely on this, however, and this can easily lead to a fire. As a rule of thumb, make sure the devices you plug in are safe-surge protection devices, or if you really need to, get more sockets installed.
Keep Watch Over Outlets Near Sources of Water
Most outlets are placed in dry areas for obvious reasons, but there are occasional ones, like ones found in kitchens and bathrooms, that are meant to handle devices that require interaction with others. While nothing can replace good judgement, have an electrician verify that those ones are equipped with a GFCI (Ground Fault Circuit Interrupters) that is safe to use around water sources.
Don't Leave Your Devices Unattended
Most appliances, like laptops, TVs, and lamps are very safe and aren't something you have to worry about too much. However, devices like space heaters and especially kitchen appliances are something you have to keep an eye on. At the very least, you shouldn't leave them on when no one else is home. This applies multiple times over stoves, ovens, and most other kitchen appliances, as the kitchen is the most common place for fires to begin!
Keep Flammables away from Electrical Outlets
Electricity generates heat, and continuous heat, even if mild, can lead to ignition of any flammable in direct contact with the device. Therefore, keep cloths like bed sheets, curtains, and clothing away from sockets whenever possible.
Get Rid of Malfunctioning Appliances
Is your microwave or toaster sending off weird sparks every time you plug it in? Get rid of it, or have an electrician come take a look ASAP! While it may be only a nuisance now, it very easily could evolve into a major accident waiting to happen. Don't wait until then!
Call on Morrill Electric to make sure that your circuitry and appliances are working as safely and as reliably as possible. Contact us at (978) 388-1522, or fill out an online inquiry form.