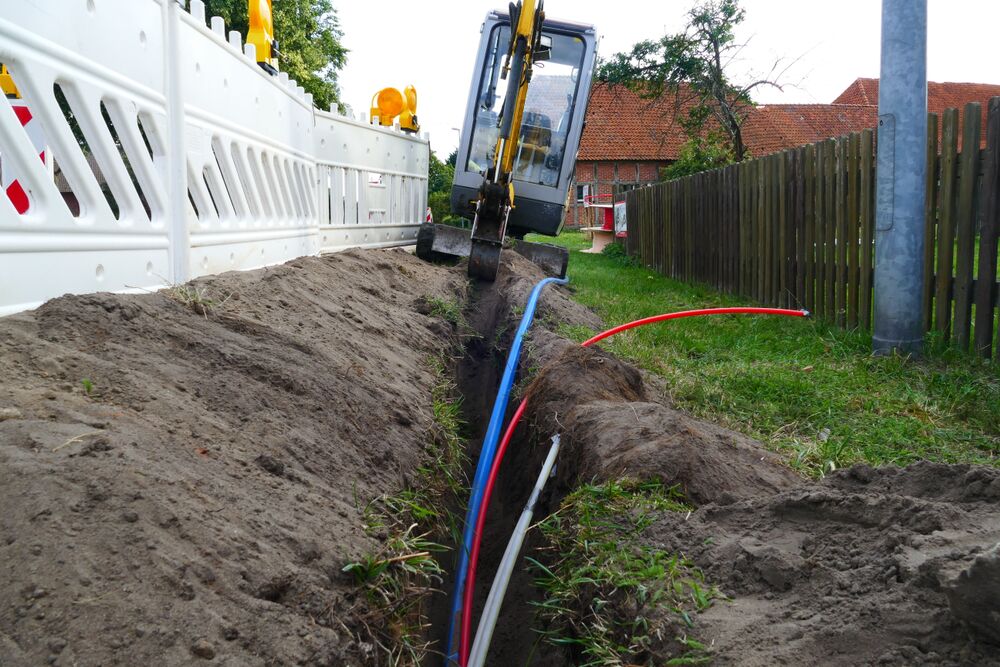 The Benefits of Underground Cable and Wiring
Many homeowners are opting to have their cable and wiring system installed underground. This is an investment that is more costly to have installed because of the labor that it entails. Many homeowners wonder if having their cable and wiring underground is worth the time and money invested.
The good news is that the slight cost increase of underground wire installation is the only disadvantage to this system. Underground installation provides homeowners with countless benefits that make this a worthy investment that will be well appreciated.
The following information will reveal why having your cables and wires installed underground is a better choice than traditional overhead lines.
Outages
Underground wires and cables mean that you will not have to worry about power outages due to weather storms.
Eliminates Tampering
Another major benefit of these connections being underneath the ground is that they are safe from human/animal tampering. This includes protection from intentional and accidental damages. This also makes it impossible for neighbors to make illegal connections to steal your data and/or use your services.
Urban Areas
It can be difficult and nearly impossible to install overhead wires in urban neighborhoods. Many serviceman spend hours of labor trying to do, racking up an expensive installation bill. Underground wires and cables are the only practical choice for urban neighborhoods.
Longer Life Expectancy
Cables and wires that are installed below the ground are expected to have much longer life expectancies than their above-ground counterparts. This is because of the absence of weather and human related risks.
This system will also save money because of the significantly fewer repairs that will be required over the years, opposed to an overhead system.
Safe Alternative to Overhead Wires
Electrical wires and cables are dangerous for homeowners, the public, and animals. The high-voltage power is hazardous when live wires fall and can cause death to those who come into contact with them. Having these wires underneath the ground eliminates this hazardous risk.
This is also significantly safer in the event of fires. Firefighters are in danger when performing their jobs because of the risk of poles and overhead wires.
Wildlife is also protected when overhead wires are not present. Birds, squirrels, and even domestic pets are in danger when they come into contact with power lines.
Other Benefits of Underground Cables and Wiring Include:
Lower Maintenance
Fewer Faults
Not Suspectable to Shaking
Small Voltage Drops
In conclusion, the most important benefit of having cables and wires installed underground is the safety of your family, pets, the public, and wildlife. It is also more visually appealing, convenient, and less expensive long-term due to the decreased need for repairs and longer lifespan.
Contact Morrill Electric Today
Do your part in public safety by eliminating the risks caused by overhead cables and wires. Contact Morrill Electric today for more information about underground wiring and cables and learn more about how these systems are the best option for you and your family! 978-388-1522