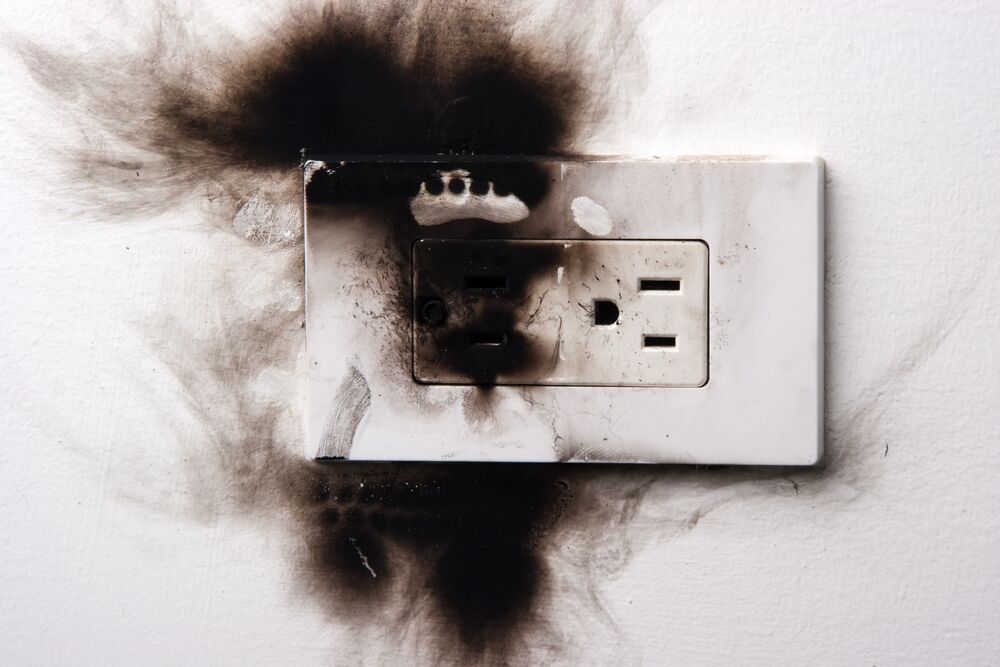 Why Are My Electrical Outlets Warm?
Electrical power is an important aspect of everyday life. Think about it, if we didn't have power would you be able to go about your normal daily routine? Appliances like dishwashers, refrigerators, washing machines, microwaves, tv, and much more need electricity to run! Nowadays we often plug multiple appliances into the same electrical outlet because we have the resources to do so.
We often don't think about electricity enough which makes us forget to do regular safety checks. It is important to touch your outlets here and there to see if they are warming up. If your outlet is warm it doesn't necessarily mean things are going to blow up but it's telling us that something needs attention to cool down the outlet. Here are a few things that can cause a warm outlet and how you can go about fixing it.
Pay Attention to What's Plugged In
Most things you plug into the walls use wall warts to covert the power from AC to DC. If your outlet is warm try unplugging these wall warts from the wall and wait a few hours. If your outlet cools down after a few hours then everything is okay and you're free to plug them back in. If the outlet is still warm after a few hours then your outlet most likely needs to be replaced.
Too Many Devices are Plugging In
If there are too many things plugged into an outlet there is a high chance that it begins to overheat. Check all your outlets to see if there is an overload of things plugged into them. The number of devices plugged into your extension cords, power strips, etc. should not exceed the circuit's demand. If this is what is causing your outlets to overheat, try unplugging a few devices and moving them to a different outlet.
Your Outlet Is Broken
There is a chance that your outlet is broken if you start to feel it getting warm. It is normal for outlets to break or wear out over time. If your outlet looks old, broken, cracked, etc. there is a high chance that the outlet needs to be replaced.
Damaged Wiring
If the wiring behind an outlet is damaged the outlet will become warm and overheat as the wiring is trying its best to work. If this is the case, it is important to replace your wiring right away.
Your Fuse or Breaker is Incorrectly Sized
Homes that are older tend to run into this issue. Older electrical systems were not made to handle the appliances and electronics that we have nowadays as well as the number of things we plugin to one outlet at a time. Nowadays, we have power strips that can hold up to 10 appliances. Older home's electrical systems were simply not designed to accommodate this many appliances which would then cause the outlet to overheat.
Contact Morrill Electric
If you are experiencing warm outlets throughout your home it may be easier and safer to call a professional to come to diagnose and fix the problem. The professionals at Morrill Electric will take a look at your outlet and wiring systems to find what needs to be fixed so that your home can remain safe. You can rely on us! Don't hesitate to contact us today by calling or filling out a contact form on our website!