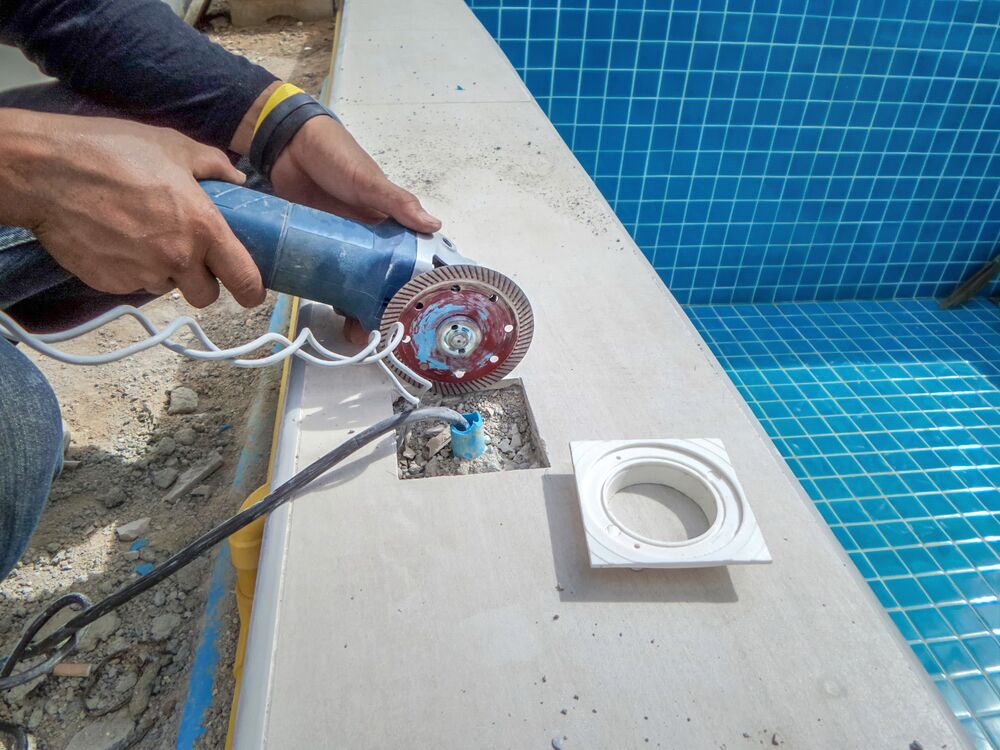 Why Does A Pool Installation Require An Electrician?
Building your pool can be fun. A personal project like that helps bolster your ego and fosters a sense of attachment to the collection. It also gives a sense of satisfaction. However, to avoid the electrocution of your loved ones, you need to hire a professional electrician for the electrical installation.
Constructing a pool by yourself may be interesting. However, there is some aspect of the construction that requires the employment of an expert. Unless you are a professional electrician, attempting to work the electrical part of your pool construction puts you and other users at risk of electrocution. Electrical works in pool installation are very technical. You need an electrician for the following reasons;
Subpanel wiring
The sub-panel is a small breaker box that powers all the pool equipment and is usually tiny. It is about 100 amps. It serves as the primary power source for powering the pool equipment. Wiring the sub-panel requires expertise because the placement of the panel and the pool equipment must be within specific distances to the pool. The choice for a suitable location can only be made by an electrician. Usually, your main breaker box should have enough power to spare for the sub-panel. If it does not, or if the sub-panel is not placed close to the main breaker box, the electrician best makes decisions about the complex adjustments that can be made to correct the situation.
The location of the pool equipment and how proximate it should be to the house for access is a matter of professional expertise.
Bonding
You need a pool electrician for bonding. Bonding is a type of grounding. But it differs from the regular grounding because special care is required to meet the higher safety standard since there is a vast area of potential contact between water and electricity.
Bonding in a pool installing entails using #8 naked copper wire to connect the metal parts of the pool transport stray voltage. The bonding is attached to the wall, light niche, and other metal pool equipment.
Sometimes, the pool patio may require bonding. The wire is run underground between the pool and the equipment pad and becomes visible on the pool equipment pad. This is called equipotential bonding. Bonding helps to regulate the voltage and electrical current. A mistake in bonding could prove to be fatal. So you need an expert in electrical works for this.
Installing GFCI outlets
GFCI equipment helps to remove the energy from a circuit if the current to ground surpasses a specific value. GFCI equipment is usually installed in moisture-prevalent areas to avoid electrocution. Their installation may require the employment of an expert. He will make the decisions about the location and other necessary concerns.
Pool Electrician in Amesbury, MA
Avoid the risk of electrocution. Hire Morrill Electric today! We are experts in delicate matters of electrical installations for moisture-related infrastructure. We can help you avoid clashes with the authorities on safety rules. We have professional electricians who can install the bonding, sub panel wiring, and GFCI equipment at pocket-friendly prices. Give us a call today and let us help you install all your pool's electrical wiring! 978-388-1522